Seamlessly blending old and new, Coral Gables is an urban oasis that offers plenty of modern amenities while preserving the classic old Florida feel and architectural vision of its founder, truly earning its nickname as the City Beautiful.
Inspired by the beautiful mansions and architecture of the Mediterranean, George Merrick developed Coral Gables in the 1920's and the small city holds the distinction of being one of America's first planned communities. With nearly all of its architecture done in the Mediterranean Revival style, Coral Gables retains the charm of the past and is widely regarded as one of the most beautiful towns in Florida.
Adjacent to Miami on the Southwest, Coral Gables is just over 37 square miles and is known for its tree-lined boulevards and easy accessibility and pedestrian-friendly streets making the community a perfect choice for young professionals, families and retirees alike.  Home to the University of Miami, the city boasts numerous historic landmarks including the Venetian Pool, a former rock quarry turned pool with more than 820,000 gallons of fresh water from an underground aquifer. With waterfalls, coral rock formations and caves to explore, the Venetian Pool is a must see for visitors and residents alike. Restaurants, coffee shops, boutiques and parks appeal to every taste and budget.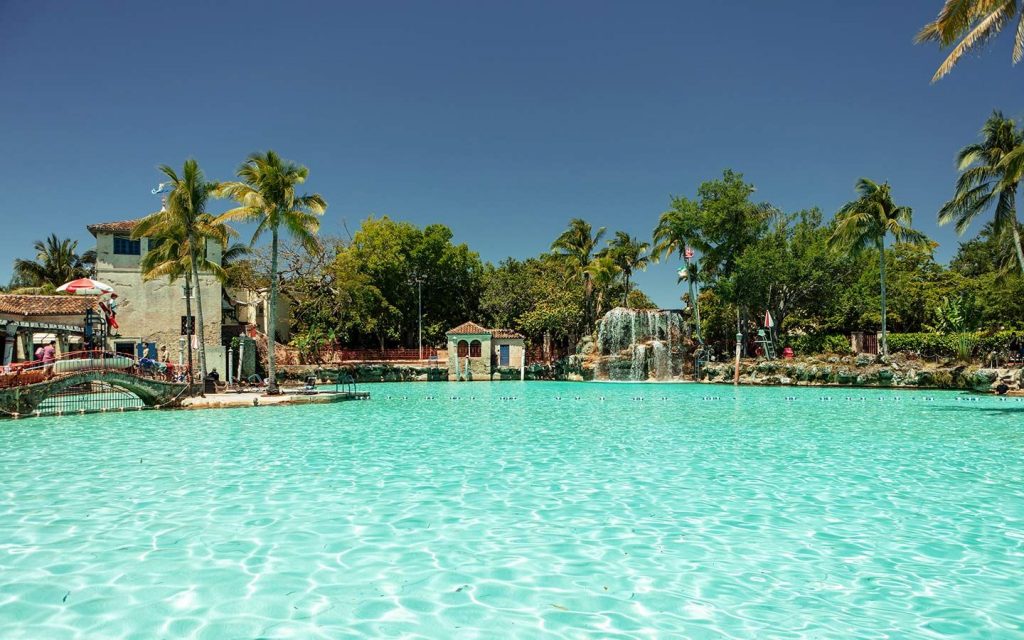 As communities across South Florida adapt and adjust to "new normal" practices amid the COVID-19 pandemic, Coral Gables has launched initiatives to not only keep their residents safe but also enhance life in the community. Among these initiatives is the first digital fantasyland in the U.S., the Magical Park. Opening on October 1st, the Magical Park with give children the ability to play games that keep them in a safe, virtual boundary through the use of smartphones and tablets. A dinosaur adventure, kitten rescue, robot workshop, ocean rescue and special holiday games are just a few of the offerings.
Property types in Coral Gables range from apartments and townhomes to luxury estates and Mediterranean mansions. Single-family homes make up more than half of the market here and nearly 70% of the city's population own their homes. While pricing varies based on the size, condition of home and location, the median price for a rental is around $2,00 a month while the average home price is around $950,000.
With low crime rates, beautiful green spaces, great career opportunities and close proximity to the beaches and Miami, Coral Gables has something for everyone. Interested in learning more about life in Coral Gables? I would love to connect with you. Contact me today for more information.