Just as shopping, communicating and commuting are changing to meet the needs of our ever-evolving global community, workspaces are transforming as well. Many of today's professionals are a far cry away from the traditional 9 to 5 hours that has been the norm for decades. In fact, remote work has frown 91% in the last 10 years and an estimated 62% of Gen Z and millennial home buyers work remotely. As business needs are changing, the need for flexible work spaces has become critical to the success of entrepreneurs, small businesses, home-based businesses and even students. The emergence of co-working spaces delivers just what many people are looking for.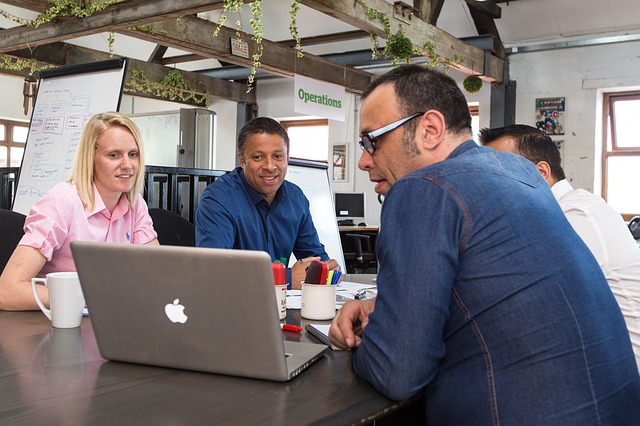 As the co-working market grows, it is no surprise that just about anyone can find a space to meet their needs. From spaces designed specifically for parents to those designed solely for the tech sector, hotel and hospitality specific spaces and those suitable for students who just need a place of their own to work, the options are expanding by the day. Even exclusive social clubs are getting in the game. Soho House, the members-only club founded in London has opened their first co-working space, Soho Works, in Brooklyn just last week. Using the same design team that oversees their clubs, this is not your typical work space by any means. This gorgeous furnishings and chandeliers with brush brass and luxurious fabrics. Of course, the function has not been overlooked with outlets everywhere, presentation screens that can be hidden away and even a podcast studio.
Here in Miami, co-working spaces continue to increase their footprint as well. One co-working space that is new on the scene is Cruiseport Executive Conference Center and Offices. Embodying everything that makes co-working spaces so desirable, the list of reasons to set up a space here is long. From the state-of-the-art conference rooms with video conference equipment and stadium seating training room that accommodates up to 55 people to the options for office size, printing and mailbox services and even a banquet hall that is perfect to host networking events or corporate get togethers, there is something to fit the need of every professional.