We'll Market Your Home Differently
Our marketing strategy is one-of-a-kind. We understand that it is harder than ever to stand out from the crowd online, but you can trust that your home will shine above the rest with our detailed and thoughtful strategy. Discover the exact process we'll take to sell your home, today.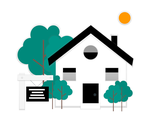 Make your home shine.
Your property is unique. It deserves to be marketed as such. We believe that no two properties are the same, each with a unique story. Our job is to tell this story and make you fall in love. We want you to fall head over heels and get swept off your feet by your own listing. Why? Because then buyers will do the same.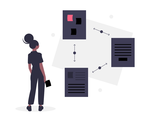 Create an experience.
Current tools & technology make it quite simple to list a property for sale. By entering information into the MLS system the average Real Estate Agent can automatically have their listings appear for sale online. We don't do average. Ever. We certainly don't do what 'most' Realtors do. We customize everything. We create an experience.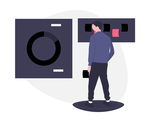 Custom, unique marketing.
A unique sales and marketing strategy is designed for every property. We think through the mind of the buyer. This custom marketing theme dictates everything from our content, photography and videography direction, staging & styling, online strategy, targeted marketing and events.
Know Your Worth
Selling your home is a big decision. It can feel like a giant mountain of a task, and you may have no idea where to start. Your worst nightmare is selling way below value and losing money. But what's the right price?
Capture the beauty of your home
As technology advances, so has the real estate industry. And videos have become key tools! Our unique, custom property videos have a viral effect. By strategically targeting the potential buyer demographic for your listing, they will typically attract thousands of views.
Online Advertising
Sticking a "For Sale" sign in front of your home doesn't cut it. We have an entire marketing force behind your listing, giving it a digital presence like you've never seen before. We use the industry's best systems to host a campaign strategy that include coming soon ads, targeted and segmented email blasts, retargeting campaigns, just listed and open house postings.
Negotiate an offer
Often the most intimidating part of the process is negotiations. Lucky for you, through our years of experience, we've learned powerful tactics that work. We'll negotiate on your behalf to ensure your needs, wants, desires and transactional goals are met while also getting you the best price in the shortest amount of time.
Not Quite Ready?
---
That's ok! Our free guide will help you learn four key aspects of the home-selling process to get your home sold fast and for top dollar.
REQUEST YOUR FREE SELLER'S GUIDE
Let's connect
---
We are always just a phone call, text, or email away to answer any questions you have about selling a home, buying a home, or anything else related to the real estate market.
Schedule a Call